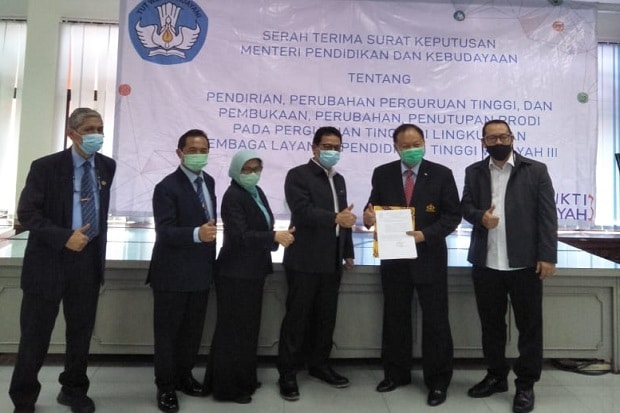 Tuesday, 22 December 2020
STP Trisakti Officially Opens the First Doctoral Tourism Program in Indonesia
The Trisaktis Tourism College (STP) officially opens a doctoral or doctoral program for the Tourism study program. This doctoral program in tourism is the first doctoral program to be opened in Indonesia.
The head of STP Trisakti, Fetty Asmaniaty, said that STP Trisakti was the first private university that was granted permission to open S3 Tourism. "This inauguration is an honor for STP Trisakti and the Trisakti Foundation because according to their vision they want to always be a center of excellence," he said after receiving the Ministry of Education and Culture's Decree on the opening of the STP Trisakti Tourism Doctoral Study Program at the LL Dikti Region III Jakarta office via a press release, Thursday (1/10).
Fetty said, although in the midst of a pandemic, the campus is still working for the world of higher education, including realizing the opening of this doctoral program. He revealed that the campus had indeed been waiting for and processing the permit for this doctoral or doctoral tourism program.
"We want that in this severe pandemic, we are not allowed to remain silent and do what we have to do that can be beneficial for the world of education and this nation," he said.