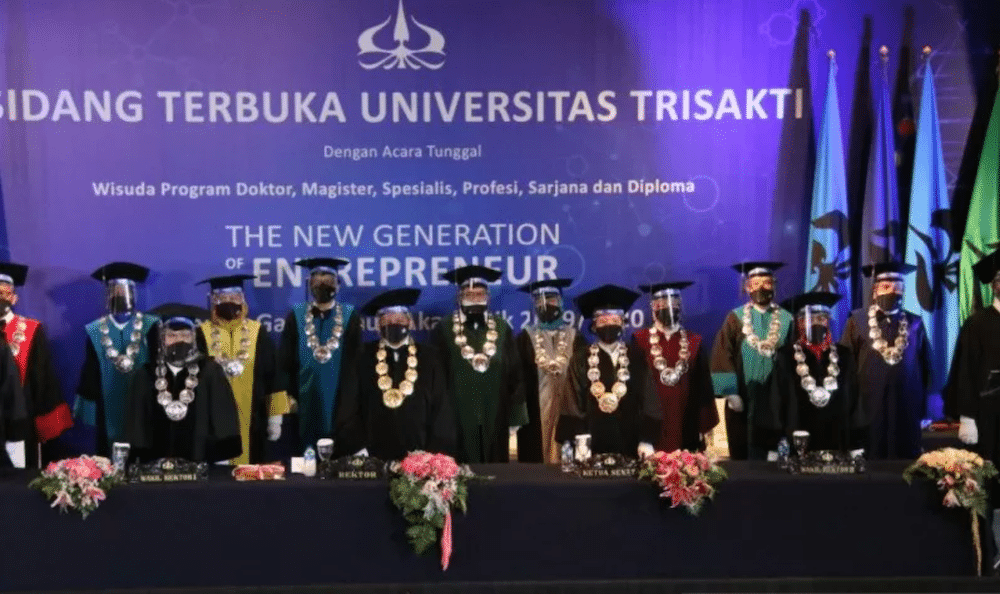 Tuesday, 22 December 2020
Online graduation, Usakti graduated 1,886 students
Usakti establishes the Trisakti COVID-19 Crisis Center (TCCC), which is tasked with establishing, handling and disseminating health protocols for the adaptation of new habits
Trisakti University has graduated 1,886 students for the first time in an online graduation event amid the COVID-19 pandemic.
Thousands of students were graduated directly via online by Trisakti University Chancellor Prof. Dr. Ali Ghufron Mukti, M Sc, Ph D on Sunday (22/11).
A total of 1,886 students graduated in the online graduation ceremony for Doctoral, Masters, Professional, Undergraduate and Diploma Semester Odd Semester Programs for the 2019/2020 Academic Year, "said Ghufron in Jakarta, Monday.
Ghufron details 49 students who passed the Doctoral Program (S3), 409 Masters Program (S2), 44 Professional Programs, 1250 Undergraduate Programs (S1), 92 Diploma III Programs, and Diploma IV Programs as many as 42 people.
During the graduation ceremony, Trisakti University also pledged to develop not only human resources, but also Industrial Revolution Technology 4.0. includes infrastructure and others to become a "University One Stop Learning Center for Sustainable Depelopment."