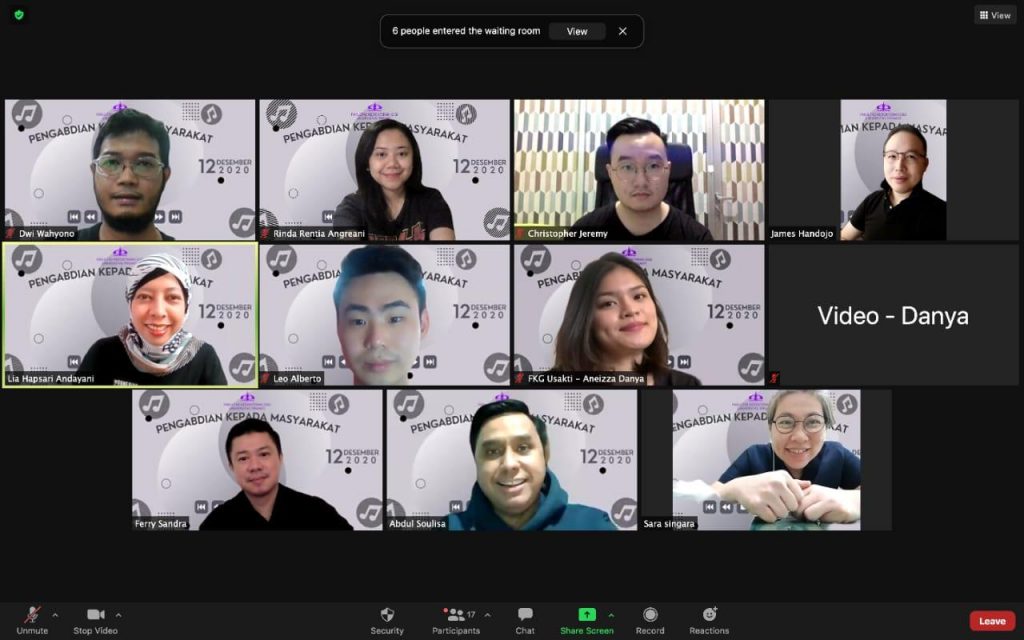 Tuesday, 22 December 2020
FKG Usakti Provides Covid-19 Counseling to the Music Community
The Faculty of Dentistry, Trisakti University (FKG Usakti) again held a Community Service (PKM) activity, entitled "Prevention of Covid 19 Transmission in Music Lovers Communities in the Greater Jakarta Area" virtually (12/12).
Head of event organizer, drg. Lia Hapsari Andayani, M.Epid, stated that this online counseling activity involved various rock music lovers communities such as Indonesian Bloodbrothers, i-Rock Community, Queen Indonesia, and KISS Indonesia, not only listening to musicians, FKG Usakti team provided counseling and understanding. related to covid-19
"That the music lover community's longing to gather and enjoy the performances of their idol musicians must be temporarily restrained in order to prevent the transmission of Covid 19," he said.
The PKM FKG Usakti consists of three FKG Usakti lecturers, namely drg. Abdul Gani Soulisa, MPH, drg. Ferry Sandra, PhD, drg. James Handojo, Sp. Pros with the help of an alumni, namely drg. Sara Singara assisted by a team of students who support this activity are Christopher Jeremy, SKG, Leo Alberto Porjo, SKG, Rinda Rentia SKG, Aneizza Danya and Dwi Wahyono, ST as IT staff.